About Us
Welcome and thank you for giving us the opportunity to introduce ourselves. Sierra Hearth & Home, Inc. is a family owned and operated business established in June 2006. We specialize in wood, gas and pellet fireplaces, inserts and freestanding stoves.
Our showroom is located in the Mother Lode Plaza at 619-B South Hwy 49, in the beautiful historic town of Jackson, California. There is 3,000 sq ft of showroom which display showcase vignettes with burning gas, wood, pellet and electric hearth products to see.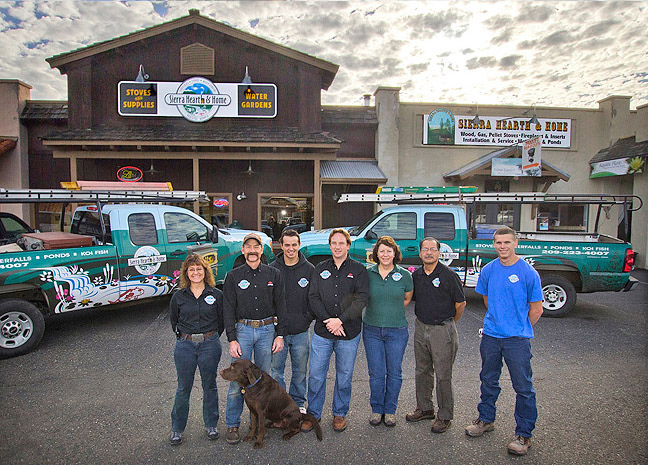 Sierra Hearth & Home has NFI Certified Specialists on staff. NFI is the National Fireplace Institute, an independent, national agency dedicated to the training and certification of fireplace professionals. Certification is a good indication of a commitment to the highest professional standards. That's why Sierra Hearth & Home is proud to offer you professional planning and installation of your complete hearth system from Master NFI Certified Specialists.
Whether you are planning a remodel or building a new home, our staff has over 30 years experience and is dedicated to helping you find solutions to your entire hearth product. Call us today for professional assistance with all your service needs.
Be Prepared for the Winter months! Replace your Pre-EPA Stove!
Contact Sierra Hearth & Home for details.
Read our August 2019 Newsletter Here
Follow us on Instagram
Stan and Shirley Hampton