Antique Items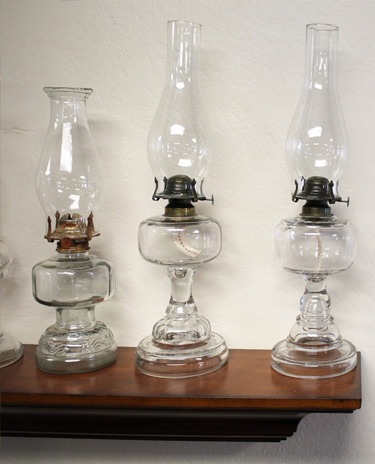 You never know what you will find at Sierra Hearth & Home! Looking for an antique oil lamp, antique tools or a custom log mantel? Stop by and browse our unique collections.
Stan Hampton has always loved antiques!! He likes antique furniture, antique tools, antique lamps especially kerosene lamps, old clocks, and old cars; he has all kinds of woodworking tools and blacksmithing tools that he's been collecting for about 45 years!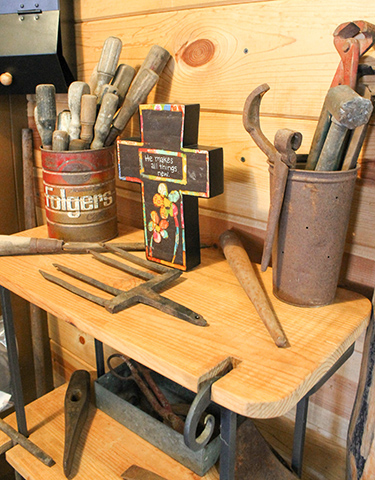 Rust is Stan's favorite color so he's got a big pile of steel that he has been collecting. Old wagon parts, miscellaneous kinds of old steel, and he's got a pile of steel that is about 20 foot long by 15 feet wide and about 4 feet tall, just of old steel.
Stan's got about six old hit 'n miss engines, a drag saw, old saw blades, old tin cans, and little motors that run. He's got old chainsaws, about 150 different blacksmith hammers, 75 sets of blacksmith thongs, six anvils, 4 forges, a couple of swedge blocks, post drills, leg vices, and lots of other fun stuff.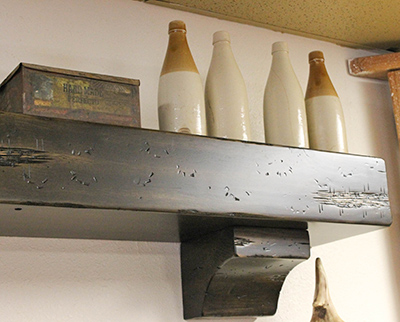 You might find the perfect antique fireplace mantel or log mantel too!
Sierra Hearth & Home also has for sale: Pick Heads, California Cap Company blasting cap tins, Square nails, Drill Heads, and Drill Steel from the miners. Monkey Wrenches, Large Open End Wrenches, Miners lamps, Miners Candlesticks, Glass Kerosene Lamps, Soldering Irons, Iron Heaters/ kerosene torch and lots and lots of other Antiques on display and for sale in our showroom.