Custom Installation of Stoves
Our hearth and heating experts provide custom installation services for wood stoves, pellet stoves, and gas stoves in Jackson CA, Valley Springs, Volcano, Rail Road Flat, Sutter Creek, Wilseyville, Fiddletown, Martell, and all of Amador and Calaveras Counties.
If you are thinking of adding a new heating stove to supplement your current heating system or act as the primary heat source for your home, trust in the pro's at Sierra Hearth & Home. Not only do we offer an expansive selection of heating stoves, including wood burning stoves, gas stoves, and pellet stoves, we also provide professional installation to ensure that you get the best, and safest, performance from your new appliance.
Stoves come in a wide range of sizes, styles, and finishes. Their innovative designs allow them to be installed in rooms where a masonry fireplace would not be practical, making them a great choice for homeowners with small or tight spaces. The more BTUs a stove offers, the more heat it will produce. In fact, many high power heating stoves can warm entire houses effectively. Their smart engineering and closed combustion system also makes them very efficient. No more losing heat out of the chimney, like a traditional fireplace. Blower fans transfer the heat that is produced by the stove out into your living space, giving you a cozy, comfortable heat for hours on end.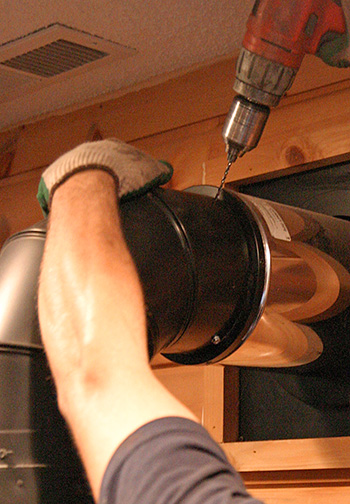 Another great benefit of installing a heating stove is that they do not need a customary, traditional chimney. Instead, most stoves are able to be vented through stove pipe that can run out the side wall or up out of the roof. This is wonderful news for homeowners that want to add a heat source but currently have no masonry chimney to add a fireplace.
At Sierra Hearth & Home, we have a wonderful installation and service crew that will provide expert installation services for your new stove. From adding a raised hearth or floor-to-ceiling wall treatment to showcase your new appliance to adding all of the necessary vent pipe, our installation technicians will complete your custom installation with strict attention to detail and to the highest standards of workmanship possible. If you're ready to add a new heating stove or upgrade an old, inefficient unit, contact us today! We'll be happy to walk you through everything you need to know from purchasing a wood, gas, or pellet stove to the special installation needs and future service requirements.